Five years ago my little princess was born, Alayna Danielle. She was born prematurely at almost 35 weeks and had digestion problems and her sucking instinct was not developed at that time. My little baby had reflux and was in the hospital for a month after she was born. She had gone through so many test, she was misdiagnosed a few times and had to be finally fed through a gastro tube because she couldn't hold down formula from a bottle and in the beginning, she couldn't even suck on the bottle. That was the worst month of my entire life because my little girl wasn't home with me.
She finally came home a month later and was the best little baby that anyone could ever ask for. Since then, she's grown so much and has become the smartest and best little girl that anyone could ever ask for. (When she behaves! lol) I can't believe she's already 5 years old. She started pre school this past September and loves her friends.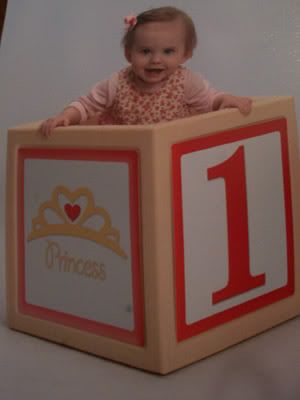 That's Alayna's 1st birthday picture
And here she is at age 5... Such a big girl who's grown so much.
I really got emotional this morning when I realized my little baby was already 5 years old! It's so hard to believe. She's gonna have a great birthday party on Friday with her friends from school!
Happy Birthday, Alayna Danielle!!