This is a Sponsored post written by me on behalf of
Nutrish
. All opinions are 100% mine.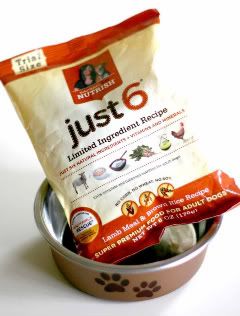 I have a very temperamental Teacup Yorkie who absolutely hates dog food, and always has! Of course, I'm a softy, so I give in and usually give her some people food. However, too much "
people food
" isn't good for dogs and their digestional system, so I figured I had to try something new that maybe she would like. When I had the chance to review
Nutrish
, I jumped on the chance. Anything that may make my dog eat what she should eat makes me happy.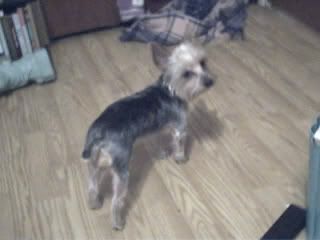 Trying Nutrish, I was very hesitant and skeptical. I was sure my dog would just turn her nose up at the dog food, but I was wrong. My dog tasted the food and looked at it for a few minutes... After her little brain stopped turning, she decided to eat more. Honestly, I was shocked! Pixi has not eaten dog food like that since she was just a little baby puppy! To me, it's a miracle that she ate it. Now, we buy Nutrish all of the time for her to eat, since she absolutely loves it and WILL eat it.
Nutrish, by Rachel Ray is made with real chicken. No fillers at all and no garbage that dogs don't want! The real ingredients make it healthy and appetizing for our little furry family members! The even better part? Some of the proceeds go to help animals that may not have had a chance otherwise. I am all for helping animals. I can't stand to hear about animals being euthanized because they weren't adopted or abused animals. I'm too much of an animal loved and those stories really get to my heart.
This wonderful dog food is carried at every major grocery store, so you can go to your local Walmart, K-Mart, Stop & Shop or wherever you go to get your groceries and you can pick up some Nutrish for your little pup as well! (I love convenience!)
I really do give this dog food as many stars as I possibly can, and I also thank Nutrish for the opportunity to try this food for my Pixi!
Definitely check out
Rachael Ray Nutrish just 6 dry dog food
And sign up for a
free sample