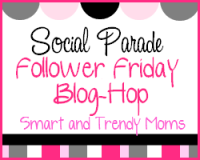 I LOVE FRIDAYS!! Have I not said that before?
I love this Friday more than others because this weekend (and up until Tuesday) is going to be just the best. Saturday we're having a yard sale and Sunday a friend and I are going away until Tuesday. :) It's going to be exciting. I actually cannot wait.
Care to see the list that I wrote? It's stuff I need to pack for my trip. ;) See? I'm *somewhat* organized!
I do have to shop (tomorrow) for my uncle for Father's Day. Even though I'm leaving Sunday morning, I want to have something for him for the day. He has been like a father to me since I was little. Unfortunately, my father died when I was 3. Father's Day, for me since I was a kid, was mostly for celebrating my grandpa and uncle. It's still a Holiday for us, none the less.
Yesterday, my mom and uncle wanted to clean through downstairs so that we could have some of the things cleared out for when we have to move and also get some things together for the yard sale, so I took the kids with me to Kohls. I had some coupons and a gift card that I wanted to use up and I did need some shirts. I got some great things and only paid $5. I had a $10 off any purchase card that came in the mail as well as a $5 off coupon that was e-mailed to me. On top of that, I had a gift card that I had found in my wallet. (I love finding gift cards I haven't used! It's like finding free money!)
For you new followers and visitors, I have some questions I got off of various "meme" sites that can give you some new information about me. (And not bore my regular readers! LOL)
When was the last time you got stuck somewhere and where was it?
About a month ago I got a flat tire on the NJ Turnpike. It wasn't fun at all. I was pulled over on the side of the road for almost 3 hours before a NJ Turnpike truck came to change my tire. Turns out that AAA doesn't even SERVE the Turnpike. So if you get stuck there or break down, you're screwed. Nice to know that AFTER the fact.
How many pens do you have in your purse/pocket/on your person? It's a funny story, actually. I carry about 5 pens with me. Why? Because I'm completely anal when I go to the grocery store and don't have a pen with me. Seriously, I start to flip out and have to buy pens to cross off my list. I'm not kidding!! It's bad. lol
Do you prefer ice cubes or crushed ice?

Complicated question, seriously. In iced tea I love ice cubes. When I go to McDonalds, I don't get ice because I feel they cheat you out of the soda you pay for since they put so much ice in the cup. When I'm sick, however, I love crushed ice. Got it? ;)
How many different hair products do you use on a daily basis?

I used to use a hell of a lot to tame my hair. Recently, however, I've been using WEN Hair Care and actually am growing to love it. I can just use one product in so many ways. It's very versatile. Click here to read my review on the product.
Do you plan on cutting down on your television watching time in the near future? What about computer use?

I actually don't watch too much TV. All I watch is Medium, Will and Grace, America's Got Talent, American Idol, Bachelor, Bachelorette and some other investigative shows. It really doesn't equal to a lot. However, computer use -- never. :D
If you have any other questions for me, you can ask me over at my Formspring.

(Click here

)