Fridays are my favorite day of the week because I get to find some new blogs and get some new great followers. I love new friends! :) On this great day of the week, I love to take my free time to blog hop and read (and comment on!) blogs that really deserve it. Let me give you some information about me so you know who you're following! For my regular followers & readers -- we will be back to our regularly scheduled blogging shortly! Ha!
My name is Kristin but I am either called Krissy or Jess. I am a 25 year old single mom of two girls from the Metro NYC area. (I actually live in New Jersey, but 20 minutes from Manhattan.) I am an
artist
(fine artist and jewelry designer primarily) but I also do merchandising jobs for companies who need extra help. I love to blog and love to write. For me, it's an emotional outlet, as is art for me as well. I consider myself a
theater junkie
. I see Broadway shows much more often than I'd like to admit. If you'd like to know more about me, I go into a lot better detail HERE. :)
Random facts:
I never tan. I'm the only Italian that I know of that burns...and burns badly.
Because of that, I am forever trying to find a self tanner that actually works well.
I love Apple products. And yes, I am hyped about the new iPhone 4!! :)
I have naturally curly/frizzy hair. I flat iron a lot.
Purses are one of my addictions. I have too many.
Yard sales are love for me. I find some great stuff.
I love to refurbish old furniture and do that a lot from garage sale finds.
My room is colorful. Pink walls with a lot of colorful accents.
Soon I will be getting a new car! (Thank God for trade ins and financing!)
My Nutrisystem weight loss bears are my most prized posessions & motivation.
I love to bead. That's primarily the basis of my business.
I spoil my girls way too much, but they also know the value of money.
The Coach store is my weakness. Even if I won't buy anything from there, I'll go in and look around.
Want to know anything else about me? Yes, I've fallen into the Formspring fad Click Here to ask me a question. :) I answer anything.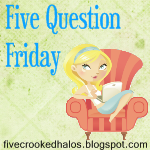 1.
What do you think makes a good friend, or friend
ship
?
I believe a good friend is someone who is there for you no matter what. Someone who listens to your complaints, someone who answers the phone or text messages when you need them the most. Someone who you feel comfortable being goofy and yourself around. I also believe that you should have some things in common, but this isn't always the case. :) Some best friends could also be polar opposites!!
2. What is the last thing you bought & later regretted?
Oh man, shoppers remorse happens to me everytime I shop. LOL There is no specific thing I may have gotten, but it happens to me whenever I come home with something. I always ask myself, "Do I really need this? Can I get by without it?" The shoppers remorse usually dissipates quickly, but I guess it's healthy that it even crosses my mind in the first place.
3. Have you ever had a prank played on you?
Yes. All of the time during my elementary and high school life. It got so bad that at this point in time, I hate pranks and DESPISE April Fool's Day.
4. What is your favorite theme park?
I love Six Flags, although I haven't gone there too much. I should be going a few times this year, though. :) I also love the boardwalk in Wildwood NJ. It's great for my kids. (And no, it's not THAT Jersey Shore!!) Dorney Park is also so much fun. :)
5. Have you ever seen someone else give birth?
No, No, No, No. The only time I have experienced birth are the two times I had my kids. LOL