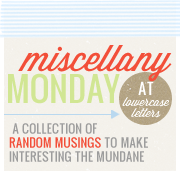 I can't believe my luck. My 4 year old is obsessed with that stupid Christmas movie ELF. Buddy is one of her imaginary friends now and she constantly watches it. Yes, even in the dead of summer. I was reading different articles online today and what do I see? That on Nov. 2nd ELF is going to become a BROADWAY MUSICAL... We're 20 minutes from Manhattan so there's really no excuse I can give not to take her... Maybe she'll be over the phase within 7 months... Yeah right. Wishful thinking, right? Ha!
Domestic isn't even the word for me lately!! I made low fat/low cal orange buns this morning. They were so delicious I could barely stand it. Everyone else thought so too. Between yesterday and today I think I cooked enough for an entire small country. ha! I'm in a huge cooking phase and I'm not complaining. I actually am enjoying it too and of course, I have tons of recipes to post here!
Tomorrow I go to look at my car. Of course, it's not my car yet. I'm still driving my Subaru, but not for long. My car is honestly too dangerous to drive. Brakes are shot, shocks and struts are shot, fan belt is shot, something with the wheels. My car has lasted me a long time and I tried to make it last longer, but unfortunately it just can't make it anymore. *pats car* I'm gonna miss it, but I'm looking at this awesome Chevy Equinox that is very decently priced and just sitting there waiting for me. The guy said he'll work on a good price with me. Let's hope. We only will have the money after we cash in my car and my mom's. Wish me luck!!
I made the decision ... I'm going back to the gym. I'm going to Bally's on a month free trial. I'm excited that I can attend the classes and work out as much as I want. I feel like it's going to help me along a lot on my goals. I just wasn't liking my local gym. (Planet Fitness) I've been to Bally's before, when I was going to college, and I liked everyone there. I actually can't wait to go work out.
This year I didn't get to see fireworks. I had been doing a quick job when they were in our town and besides, Alayna had strep. Our town is directly across the skyline from Manhattan, so we CAN see the Macy's fireworks. I took a quick drive myself to our waterside last night to see them. Unfortunately, so many people were there it wasn't even worth staying... but I did see a good portion of the Macy's fireworks. :) I decided just to go to Wendys, get Frostys and go home.
It's been so fucking hot here. 100 degrees has been the highest, and that's been the majority of the day. Right now, it's almost 7pm and it's 91 degrees. How can ANYONE handle the heat? We've had scattered "brown outs" around here and actually our living room power doesn't work as well as my daughter's room power. I guess we're sleeping in my room tonight until the power starts to work in those two rooms. How weird that only those rooms don't work!
I'm so incredibly restless. I'm tired, I'm bored, I don't want to sleep, I don't know if I want to go out anywhere. Haha! I don't even know what I want to eat!! So I'm just a big useless blob of crank today. (Although, so is everyone else. It's the damn weather.) I'll write a full entry later... right now I just have to go to the store to find food. Someone get me up and push me out the frikkin door!!