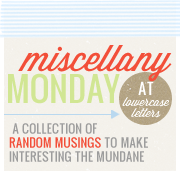 Yesterday myself, my mom, my best friend and the kids went down the Jersey Shore. (No, not THAT Jersey Shore.) I work with Amusement Advantage and I had free vouchers to go Point Pleasant Beach, so we got to go to the Beach, Boardwalk, Aquarium and Gold Course for absolutely free! It was very fun and exciting to even go in my new car. We were all excited, actually. Going in a car that we know won't break down is the greatest part! Ha!
We had a great time. My friend and I really wanted to go in the ocean, but the tide was so rough and there were so many rip tides that we couldn't go farther than maybe knee deep water. It was fun, though. My kids were afraid of the ocean since the waves were big, so they just put their feet in a little and played with my mom on the sand. Olivia took a few minutes to get used to the sand. She was pretty scared of it! lol
Needless to say, we had an awesome time. The only problem was that we got sunburnt! I want to post all of the pictures I have -- I'll do that tomorrow. :) I'll post just one right now.
Life of an Artsy Mom will have an official announcement soon. Starting the end of August beginning of September, (date TBA) we will be having a Back to School event!! We have many companies that are going to be doing Giveaways with us that are perfect for Back To School!! We're very excited to be doing this and we're even more excited that this is our first event! We're currently working on a design for the button for you all to put on your page to spread the word about the Back to School event!! We're also looking for some guest writers who would like to contribute any articles of their own about Back to School. Any tips? Tricks? Recipes for lunches or after school snacks? If you want to be a guest writer, please e-mail us HERE.
Do you know what sucks?
Living paycheck to paycheck. I absolutely hate the one week where ALL the bills come due at once and we're at that in between before we get a check. So today was that day for us. $10 in my wallet, had to scrounge through everything in my house, all my old purses to find some change, found some old lottery tickets that were $1 winners and had some video games we never used. This happens every time the bills come due. For some reason, they all come due on the same week! ha. Our luck!! We came through, however. We had $10 in change that I went to Coinstar with, I got $10 for some old video games and a few dollars in lottery tickets. Just enough for dinner and gas in my car for tomorrow. I'll get my check tomorrow, which is great, so it's grocery shopping day tomorrow! Does anyone else go through this at one time or another? Sometimes I feel like we're all alone in our scrounging for money.
I'm currently going through potty training with Olivia. She has wanted to do it for quite a while and she HAS been trying. I have to give her credit where credit is due. However she needs to be more consistent. There are times she forgets and just goes in her underpants, so I really have to get on asking her every half hour if she has to go and getting her trained. She wants to and tries very hard. She gets discouraged every time she almost goes but misses the potty. I know she's ready. I just have to put my all into it. I will get started on that! It's just so difficult to do!
I'm now rooting for Frank, but I have a bad feeling about him right now. Next in line for my support is Roberto. ha! I'm watching it right now and hopefully Frank won't let me down! (Though I doubt I'm right.)
6. Uh Oh - Coach?!
Yesterday I found out that there is a COACH OUTLET around here! It's about an hour away but from what I hear, it's VERY worth going. Purses for just $100 and under?! Oh yeah. They take coupons? Even better!! I think I'm going to have to make a special trip there soon! :D
I hate fresh brewed tea!! I cannot stand it...AT ALL!! My mom made some tonight and I really have to load it with sugar or I can't stomach the taste. I guess maybe I'm just weird, but I also can't have sweet tea. It's just disgusting! lol
Tomorrow I am going to see The View and I am very excited to just get out for a few hours and be with some friends. :) I'm hoping to find street parking in NYC just like I did the last time I went to The View.